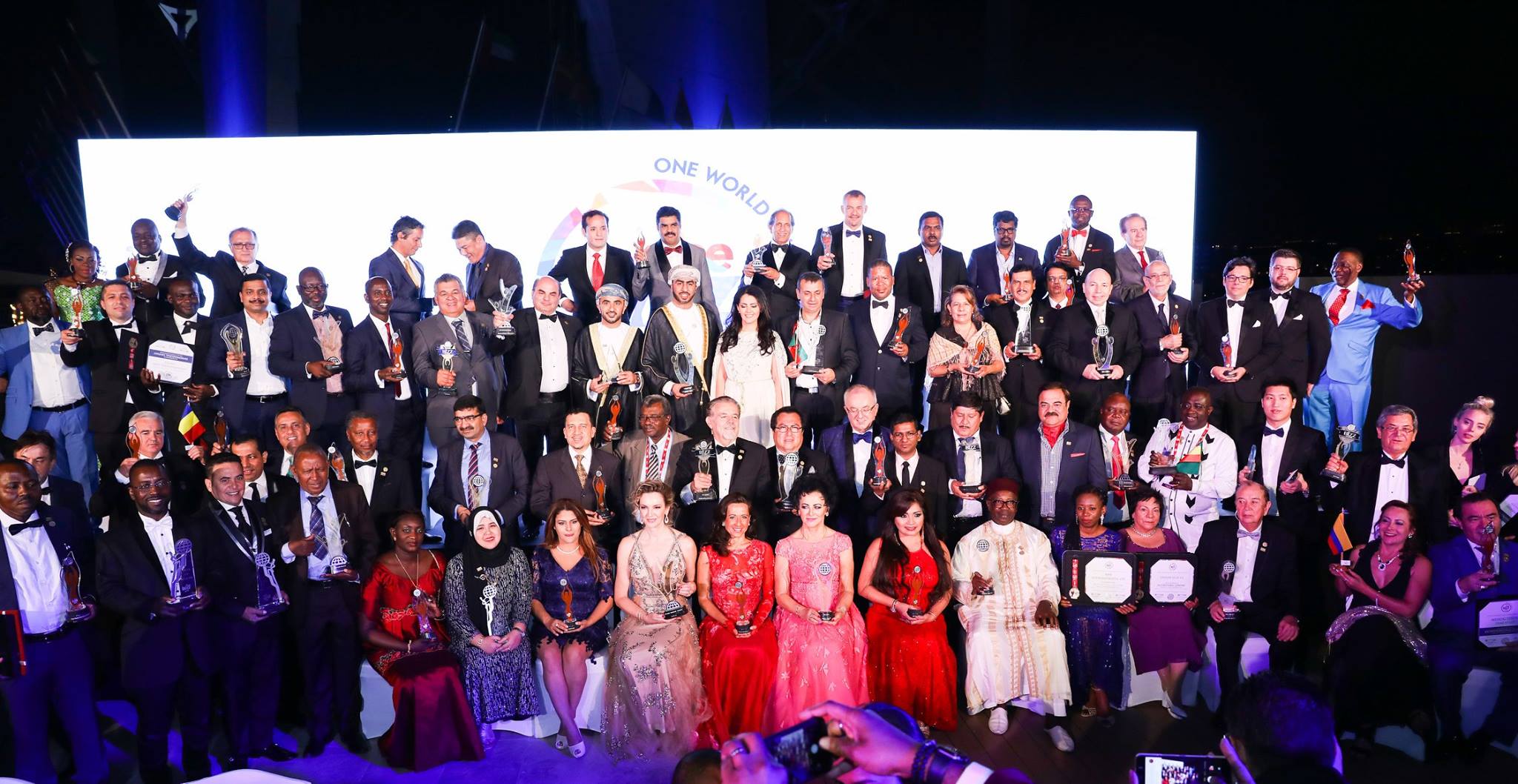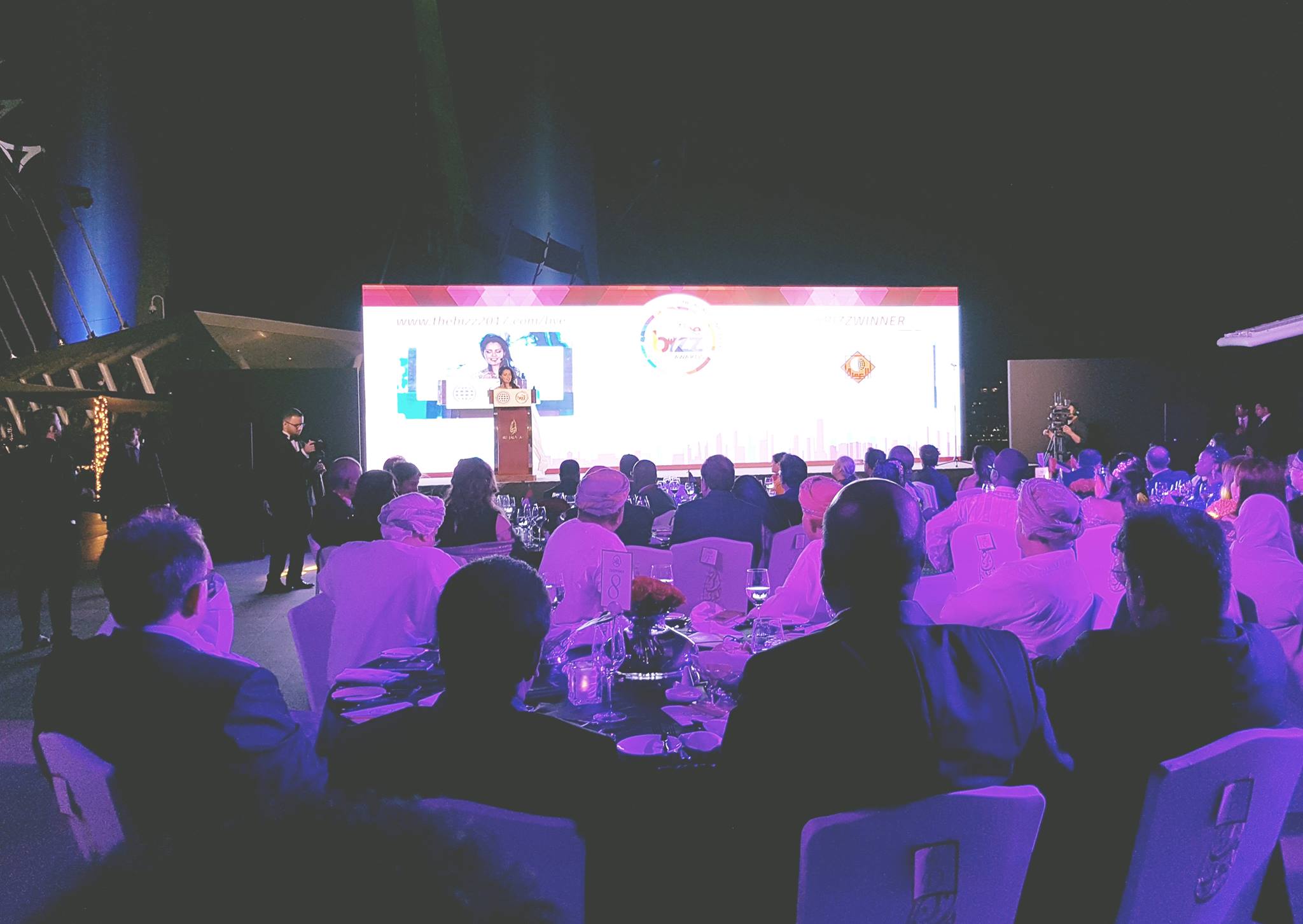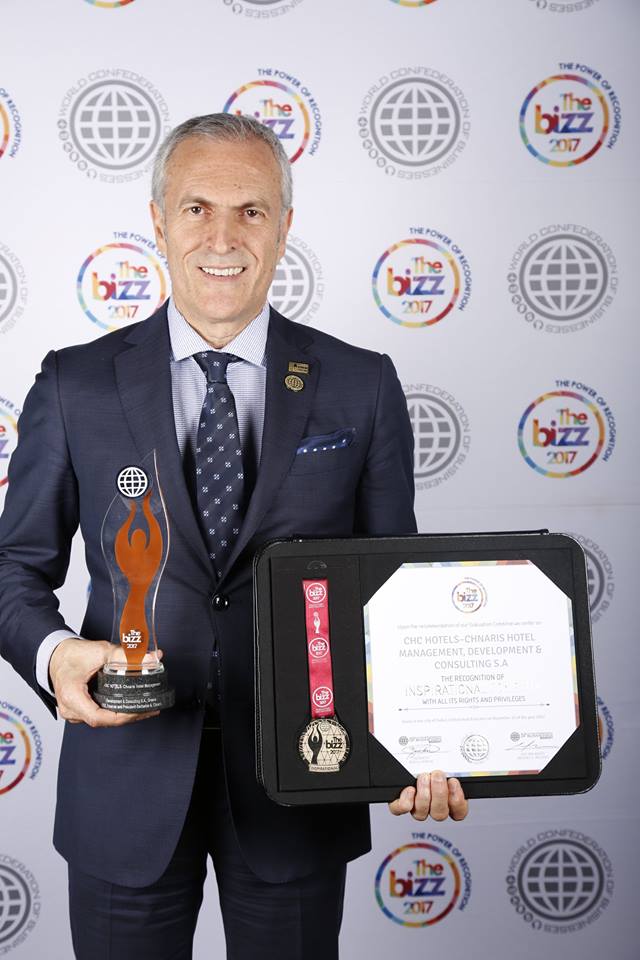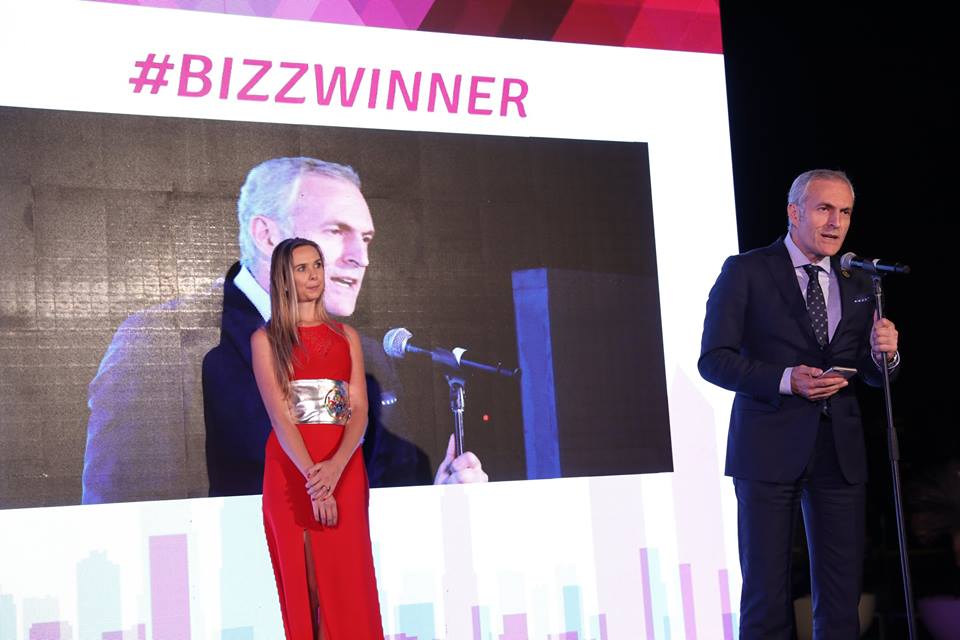 Chnaris Hotel, Management, Development & Consulting S.A. is awarded with THE BIZZ for its distinguished business excellence
Chnaris Hotel, Management, Development & Consulting S.A., taking the name of Greece to the highest level, was awarded by the World Confederation of Businesses (WORLDCOB) with one of the world's most important business awards: "THE BIZZ". This recognition has been granted in November 15th in a gala ceremony that held at Burj Al Arab Hotel, Dubai
In previous editions, The BIZZ Awards was held in cities such as Houston, New York, Punta Cana, Panama, Cusco, Rome, Mumbai, Orlando, Barcelona, Miami / Bahamas, Doha, Paris, Los Cabos, Dubai, Venice, Hawaii, Abu Dhabi, Athens, Las Vegas, Muscat, Washington and Monaco.
WORLDCOB is a leading business organization located in Houston, Texas that promotes the development and growth of more than 3,300 companies in over 120 countries and recognizes and boosts the growth of the outstanding companies and business people as well as promoting the corporate social responsibility. And it makes it through The BIZZ, an award that recognizes the business excellence.
With this triumph, Chnaris Hotel, Management, Development & Consulting S.A becomes a member of WORLDCOB alongside large corporations as:
SOHAR BANK (Oman), DUBAI DUTY FREE (UAE), DOHA BANK (Qatar), SAUDI TELECOM COMPANY (Saudi Arabia), BBK BSC (Bahrain), NATIONAL BANK OF KUWAIT (Kuwait), EMIRATES IDENTITY AUTHORITY (UAE), ETHIOPIAN AIRLINES (Ethiopia), KARABUK UNIVERSITY (Turkey), CREDIT LIBANAIS (Lebanon), AL SULAIMI GROUP (Oman), UNION NATIONAL BANK (UAE),
Chnaris Hotel, Management, Development & Consulting S.A has been considered as an elite member of WORLDCOB which will allow it generate businesses among the members of WORLDCOB and promote the socially responsible corporate culture.